President Rana Addresses the WB's program
May 23, 2017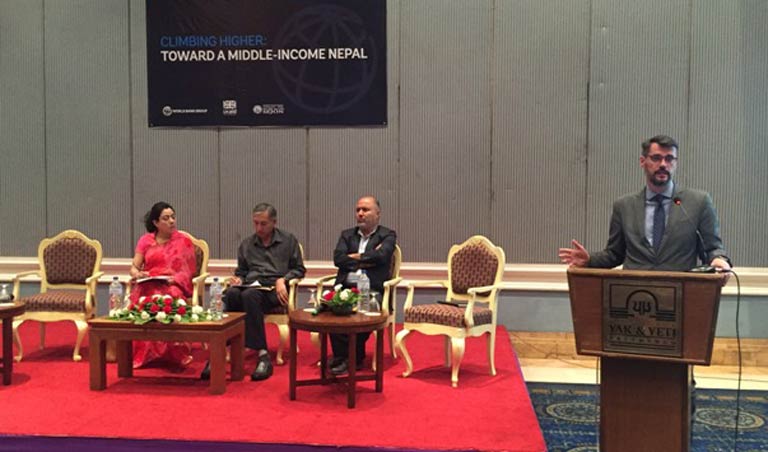 Ms. Bhawani Rana, President of the Federation of Nepalese Chambers of Commerce and Industry (FNCCI) addressed a discussion program of the Country Economic Memorandum (CEM), titled
'Climbing Higher: Toward a Middle Income Nepal.
' The Program was jointly organized by World Bank and Society of Economic Journalists-Nepal (SEJON), today in Kathmandu.
The CEM is a comprehensive overview of Nepal's past economic performance, current challenges and prospects ahead.
The Panel Members of the discussion were Damir Cosic, Senior Economist, World Bank, Prateek Pradhan, Senior Journalist, Rameshwor Khanal, Former Secretary of the Government of Nepal, Swarnim Wagle, Member of the Planning Commission and Yubaraj Khatiwada, Former Vice-Chairman of the National Planning Commission.
Some major points of the president Rana's speech here are attached.
For more information please download :
Talking points on Climning Higher Report of World Bank.pdf