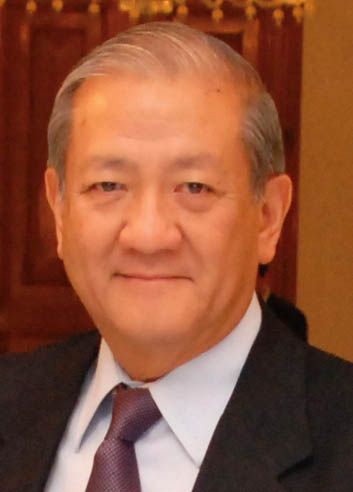 Amb. Benedicto V. Yujuico
President, CACCI
Following the huge success of our annual gathering in Istanbul last year, I would like to once again count on all our members to extend the same spirited enthusiasm and strong support to the upcoming 26th CACCI Conference to be held on October 3-5, 2012 in Kathmandu.
I am particularly pleased that the venue of our Conference this year is Nepal, a country which I believe is making significant progress toward sustainable economic growth and is committed to a program of economic liberalization. Government priorities over the years have been the development of transportation and communication facilities, agriculture, and industry, while improved government administration and rural development efforts have been emphasized.
We therefore hope that holding our Conference in Kathmandu this year will increase the knowledge of our members about Nepal – its economy, its trade and investment potentials, and its people and manpower resources – and help them in their effort to seek and identify business opportunities in the country, as well as establish contact with important decision makers in business and government. We also anticipate that the meeting will give our colleagues from the Federation of Nepalese Chambers of Commerce and Industry (FNCCI) the opportunity to know more about CACCI and its activities, and more importantly, encourage them to forge ties with their counterparts in the other chambers from the region.
It is therefore with great expectation that I look forward to seeing all of you in Kathmandu, and to your continued support of our Confederation.